Co- Founder at Lifestyle Tribe Inc.
Deanna Marie
Deanna Marie is a digital nomad entrepreneur, international insurance advisor, and bona fide chemist. She was born and raised in Southern California and was the sole daughter to a single mother. Being raised in a low resource, illiterate and alcoholic home, she grew up seeking out teachers that could help her obtain her goals to graduate high school and university (the first in her family to do so). With the help of several key guides, she graduated University with a Bachelors of Science in Chemistry from University of California Irvine.
Realizing that there was a giant big world to explore, she left for China immediately after university to follow a more diverse path of life. She met people from all over the planet. After teaching English for two years, her mentors in Shanghai were able to help her culturally integrate and find a sales position which launched her career in international insurance.
While working full-time in Shanghai, she started to connect with the expat influencers in Girl Gone International, American Chamber of Commerce (AMcham), other chambers of commerce, and executives of other large companies based in Shanghai. She was able to align herself with the founders of China's most new and exciting trend of craft beer. In 2015, she took on a contract position for the marketing and successful organization of Beerfest – a Shanghai-wide event that included over 20 participating bars, the Craft beer cruise, and the collaboration between the Beerfest team and their major sponsor Ctrip.
She also began pursuing and working with the Shanghai Burning Man Regional group (AKA the Dragon Burn Team), and the organizers of LadyFest. These non-profit groups taught her the gratification in working towards a common good for no pay. Shortly before leaving Shanghai, she was the lead project manager for the 3rd ever regional Burning Man event outside of Shanghai which attracted over 500 attendees and over 20 art pieces on display.
She's lived in Shanghai, China; Antigua, Guatemala; and San Juan del Sur, Nicaragua. She has been a full-time nomad since May 2017. She likes to spend the winters in Central America and summers in Europe.
Deanna believes that people have the ability to change and grow when they have the right tools. Aligning herself with supportive teachers in school, finding reliable friends as a teenager that helped her stay on track, and later finding unique mentors to help her grow in business and career opportunities, she knows that you'll only be as good as the people around you.
She also believes in the desire to have a fulfilling life, and the power of positivity. She actively reads self help books specifically in genres relating to al-anon, codependency, shame and perfectionism, happiness and gratitude, communication, entrepreneurship, relationships, and finances.
Deanna loves the color orange, loves having good stimulating conversations and is wildly passionate about exploring cultures. She smiles often and laughs at everything. Deanna always has questions, and tries to always have the right answers.
When she isn't in an airport, she enjoys reading in the sun, writing, snowboarding, solving puzzles, and cooking.
Read More
I didn't know that I grew up in a low resource home until much later in life. I didn't know that growing up in a home where my mother was an absentee alcoholic would have effects on my relationships with partners and others would put me behind in my growth. Luckily, I was in therapy at a young age, and started to learn coping mechanisms that would keep me on track. I was very fortunate to have teachers and friends that cared about me and saw my potential. They made sure that I was present in school and kept me accountable. They instilled me with the drive to continue to succeed academically so that I could go to university.
When I was 18, I chose to marry and the benefits initially were great. I had great inlaws and a partner that provided for me while I was setting out to accomplish my goals of getting a degree in Chemistry- which was my passion. Two years into the marriage, my husband was in a accident which left him emotionally traumatized and it crippled our relationship. After finding the tools like Al-anon and support of friends and therapists, I was able to terminate the relationship and move onto a new phase of my life. I took a half year off of school and returned with two quarters left to graduate nearly on time. Graduating university gave me immense gratification and the confidence to know that I could do anything that I put my mind to.
Shortly after graduating, I moved to Shanghai China. There I learned the true meaning of loneliness. Separated by the great firewall of China, I felt stranded on a remote island. I was drowning in a culture that I didn't understand and a language that is vastly complex. In Shanghai I learned to rise above. I learned what I loved, who I was, what I wanted in life. I was forced to pick a direction and make movements to a life that I desired. I learned to surround myself with like minded individuals and meet people that could help me obtain a new type of success and confidence.
After 5 years in China, my partner and I returned home to Southern California. Learning when to let go became the theme of that year. Working from home presented new challenges that I had never encountered before- I was again lonely, and reverse culture shock left me in a spiraling depression. I had to relearn who I was all over again. After being home for ten months, my long term partner and I split over irreconcilable differences. I had never been so devastated, heart broken, and full of grief in my life.
With the embers of that life slowly going out, I started a new path of being a digital nomad. I moved to Antigua Guatemala to learn Spanish so that I could easily travel in Central and South America. I found a wonderful community in Digital Nomad Girls (DNG), an online facebook forum that taught me the ins and outs of being a Digital Nomad. Shortly after joining DNG, I was able to attend one of the in person retreats with 20 other like minded women.
While on my path to the DNG retreat, I started working with an MTF to help me understand how to make better choices in my relationships with others. I needed to learn tools to protect me from the bad habits that I had learned in the past and how to consciously put my needs first over others. One of my biggest hurdles was making strong connections with like minded women. At the DNG retreat, in a mastermind setting, I aired my dirty laundry about maintaining friendships and trying to connect with like minded women. I was provided with immense support and great tools and tricks. I was also inspired to write all of this information down, along with my journey. This became my first book- Beyond Likes: how to maintain friendships in the digital age.
Another diamond in the ruff that I found at the DNG retreat was my partner and co-founder of Lifestyle Tribe- JoEllen. JoEllen and I found each other through one of the activities at the retreat; we are both the same personality type (the only 2 in the group). We came to later learn that we had both struggled to overcome obstacles, and had great mentors along the way. After the retreat, I asked Jo to be my mentor. I knew she and her family would be in Costa Rica the winter after the retreat, and I would be in Nicaragua so we planned to meet up again.
In Costa Rica, we talked passionately about our life and decided that we wanted to share with the world how great mentors and small changes could greatly affect a woman's life and career. Since then, we have been passionate about Lifestyle Tribe and building a tribe of like-minded women.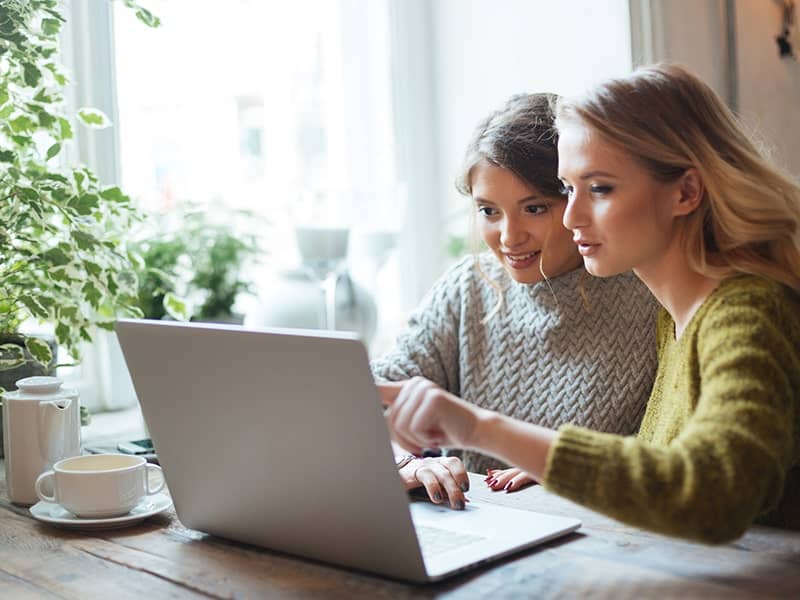 Strengths Assessment
Not sure if Lifestyle tribe is the place for you? Take our free quiz. We'll identify where we can help you most and give you the tools to start making changes now!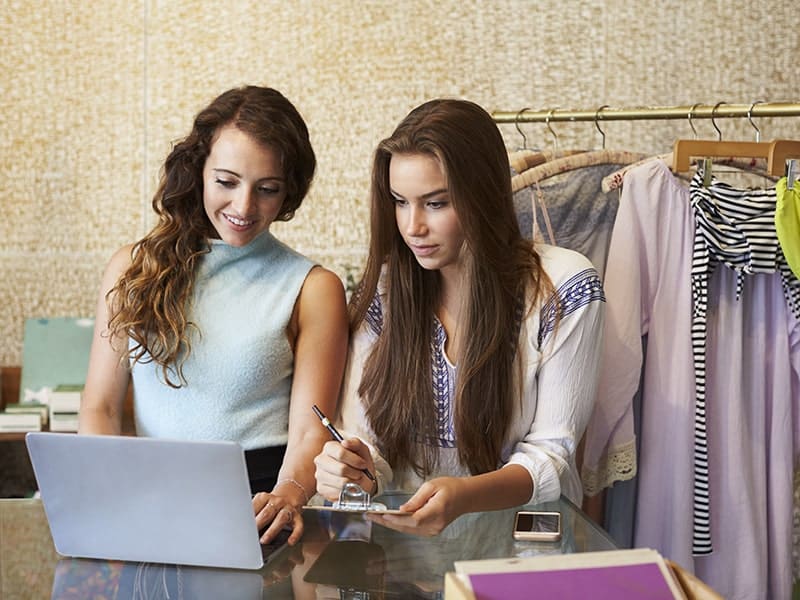 Free WorkBook
Curious about our method? Download a copy of our Finance Workbook to get you started. We're confident that you'll find use and want to be part of our tribe.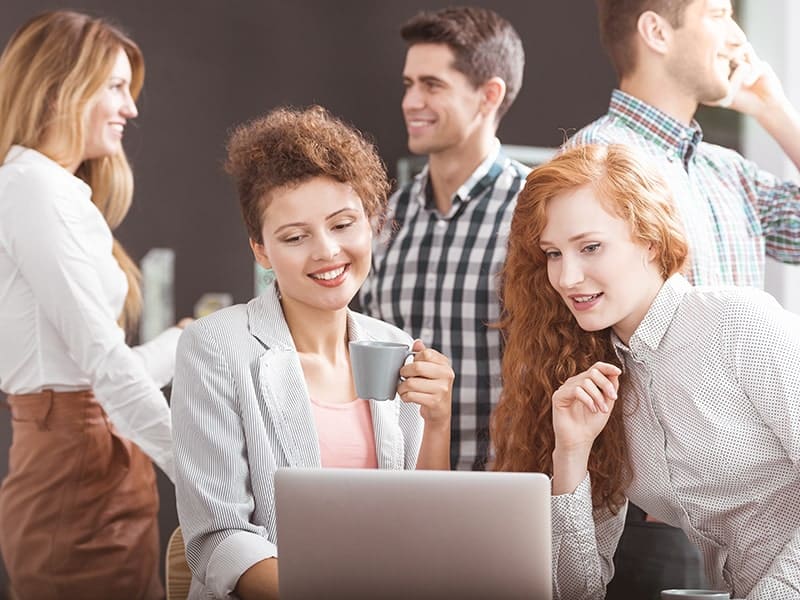 Foundations Courses
Stop struggling with embarrassment and create a personal Life Strategy now that maps out how you CAN change your life today. The small steps you take today lead to your life's destination.
Download your FREE Workbook today!